Isnˈt it just annoying when itˈs already New Yearˈs Eve and youˈre still trying to figure out where youˈre gonna party? Well New Yearˈs is just around the corner and U inn Berlin made a list of suggestions of what New Yearˈs parties Berlin has to offer. Also check out the party URLs for the details.
Silvesterparty direkt am Alexanderplatz – The New Year´s party on Alexanderplatz
17 Djs auf 5 Floors, 
Live Band, Fire works show, Separate Loungefloor, LED Bar, View at the TV tower, 800m² big surface, Dance Classics, Pop & Disco, 90s RnB % Hip Hop, House, Electro, Ibiza Chill House
Berlins größte Indoor-Silvesterparty am Potsdamer Platz im U3 Tunnel – Berlinˈs biggest Indoor New Yearˈs party at Potsdamer Platz in the U3 tunnel
Glasspanorama facade with a view towards the train station, Lounges, Areas for Snacks, Sandwiches & Salads, 4 Areas on 2 Floor, Welcoming drink
Thereˈs also plenty of club parties, each one with their specifics, but most of them only begin the entry at 1am on the 1st of January. If you listen to electronica, hereˈs a few recommendations.

GRETCHEN GOES 2015: RECYCLE, APPETITE & BACKSTAGE (3 FLOORS) – BLACK SUN EMPIRE, NEONLIGHT – Bass, Breakbeat, Drum & Bass, Dubstep, Electro, Hip Hop, House, Jungle, MC, Post Dubstep, Techno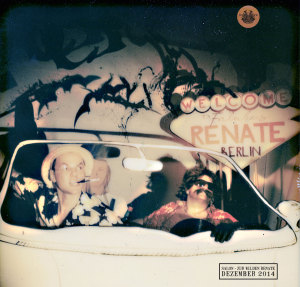 FEAR & LOATHING IN RENATE – 35 HOURS NEW YEARS MADNESS
Ambient, Deep House, Disco, Experimental, House, Minimal House, Minimal Techno, Tech House, Techno, Tribal
New Year's Suicide EVE @ Suicide Circus
Breakbeat, Deep, Deep House, Disco, Dubstep, Electro, Electro House, Electronica, Experimental, Garage, House, Minimal Techno, Tech House, Techno
Deep House, Drum & Bass, Electro, Electronica, House, Minimal Techno, Tech House, Techno
And of course…
BERGHAIN Silvester 2014/2015 – 4 line ups in 4 different locations, which you can look up on the event page.
So hereˈs a few tips if youˈre more into rock or punk music.
KILL ALL HIPSTERS NYE SPECIAL @ BI NUU BERLIN
Berlin's #1 Indie ∆ Electro-Pop ∆ Eclectic Pop New Years Eve Bash!
Kreuzberg Calling – Die Silvestersause @SO36
Main Floor: Wasted Youth Crew (80er 90er 00er)
2nd Floor: DJ The Emperor (Ska Reggae Surf Rock'N'Roll Punk)
You may have noticed the psychedelic trance culture in Berlin is quite big, of course theyˈre having their own secret-location-New-Yearˈs-raves, but hereˈs a party we know about.
Odyssee – Berlin´s New Years Eve Psychedelic Music & Arts Festival 2015
Hope this is useful to you guys. Party hard and have a wonderful New Year!